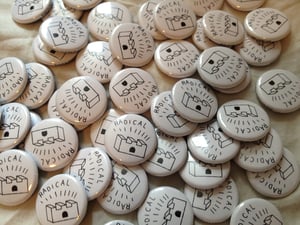 $

1.00 - On Sale
The great Alex Schubert made such a cool Rad Fort logo for the cover of The Blobby Boys #1 that it seemed a shame to waste...
...So I made buttons of them! They came out great and you can get 2 for $1 (plus shipping) or free with any web order!
Manufactured by the fine folks at Busy Beaver Button Co. They killed it!